Welcome
The American Board of Funeral Service Education (ABFSE)
The ABFSE serves as the national academic accreditation agency for college and university programs in Funeral Service and Mortuary Science Education. Although its roots go back to the 1940's, the ABFSE became an autonomous agency in 1962. The accrediting function of ABFSE is recognized by the US Department of Education and the Council on Higher Education Accreditation.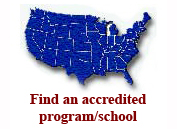 ABFSE Officers.
Due to the cancellation of the 2020 ABFSE Annual Conference
ABFSE Officers and Committee members will continue to serve
in their existing roles through the 2021 Annual Meeting.

Pictured left to right:
Karl Kann, Immediate Past-President; Jzyk Ennis, President ;
Jolena Grande, Vice-President; David Martin, Secretary/Treasurer.

ABFSE 57th Annual Conference in Miami, FL

ABFSE met in Miami, FL for its annual meeting which included committee meetings and professional development sessions.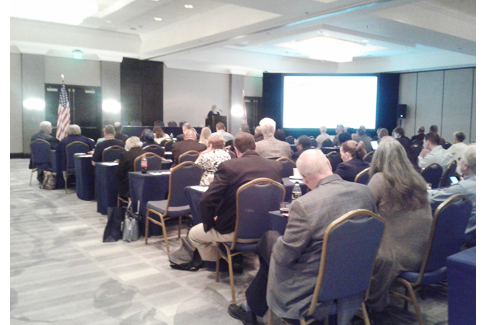 Annual Conference Highlights
What did you miss?
Professional development
- Assessment

- Embalming
Textbook Update
Debra (Bitsy) Cohn leads 'Prior Learning Assessment' workshop (above)
_______________________________________________________________________________________

Annual ABFSE Curriculum Review - 2019
The annual curriculum review workshop sponsored by the Hilgenfeld Foundation for Mortuary Education was held in conjunction with the CANA convention in Louisville, KY. Twenty-five educators and practitioners worked at Mid-America College of Funeral Service, Jeffersonville, IN on August 2-3, 2019 to review the curriculum for Cremation, Funeral Home Management, Microbiology and Restorative Art.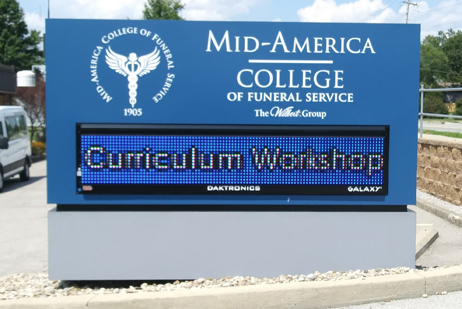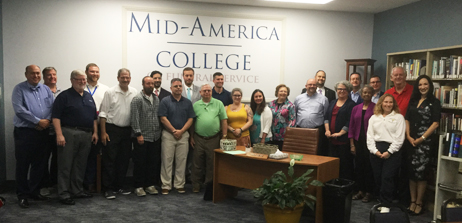 _______________________________________________________________________________________

Meet the Scholarship Recipients
ABFSE Scholarship Committee made 5 scholarship awards totaling $9,500 in April 2020. 34 application inquiries were received and 20 complete applications were considered.
Meet our Undergraduate Scholarship recipients:

Post-graduate
Scholarship

No photo
available

Katherine S. Baca
Arapahoe Community College
View bio here

Kelchis Radziewicz
Pittsburgh Institute of Mortuary Science
View bio here

Katherine Seiler
Pittsburgh Institute of Mortuary Science
View bio here

Bailey Wolf
University of Minnesota
View bio here

Jennie M. Frederickson
Faculty at Lake Washington Institute of Technology

Colleagues in the News
Activity abounds at the ABFSE accredited schools and programs.
Click the links below to read more about special events and announcements.
San Antonio College receives Aspen Institute prize for 2021 Community College Excellence.
President of AAMI discusses nationwide enrollment trends
Connick discusses declining enrollment in Director.edu
President of CCMS Inducted into US Army Quartermaster Hall of Fame
Lechner Induction Hall of Fame 2019
American River College
https://www.sacbee.com/news/local/article222681980.html
San Antonio College
https://therivardreport.com/sac-mortuary-science-students-focus-on-helping-families-amid-grief
University of District of Columbia Community College
https://www.washingtonpost.com/news/magazine/wp/2018/12/10/feature/handle-with-care